You'll need:
* Raw Veggies, cut into pieces
* 4 big spoons full of gram flour
* 2 big spoons of oil
* 1/2 - 1 cup of water
* salt
* spices (whatever you like, I use curry powder)
* fat for deep frying
* Wok or pot to fry the stuff in
How to make them: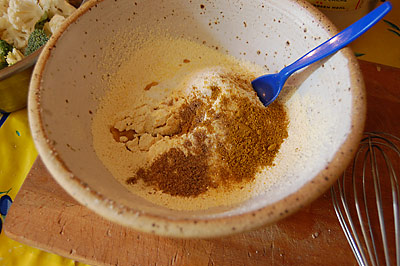 Put everything but the veggies into a bowl.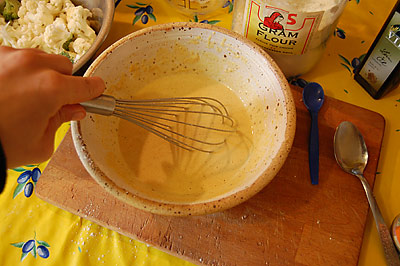 Stir until you get a fluid dough.
Heat the fat and dip the veggies into the dough, then deep fry them until they are golden brown.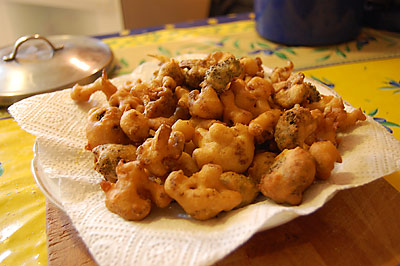 This is a dish from india, and I like to eat it with rice and a chutney.