I've been tagged by
Anja
.
So here I go - 8 things about myself: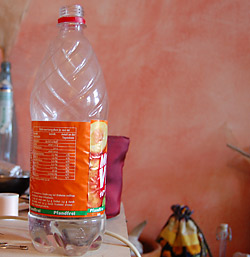 I'm drinking a lot of water during the day. Everywhere I go and everywhere I stay, I have a plastic bottle of (tap) water with me.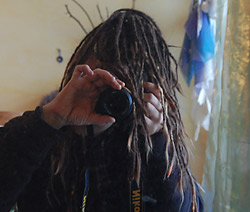 I wear my hair in dreadlocks. That's not because I think it's cool to copy or appropriate black culture as a white person. It's because it's the only hairstyle which works for me. I like long hair but I hate haircare - I don't have to comb out knots because my hair already is knotted. And I don't have to go to the hairdresser to have a short haircut every 3 weeks or so. And it's a natural protection for the head - if you bump against something, the hair serves as a natural helmet.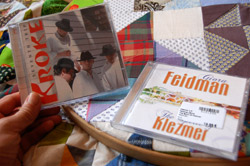 I love klezmer music!
I'm going to learn to play saxophone. My mother used to play and has stopped it, but she doesn't want to sell it or give it away. And I was the only family member who agreed to learn to play it.
I love quilting, surprise, surprise!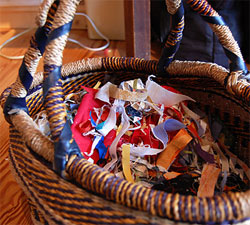 I collect the fabric waste in a basket and stuff yoga-cushions with them.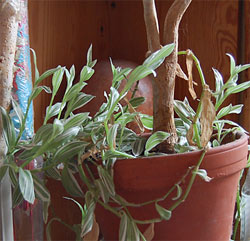 I somewhat neglect my plants, so only the sturdiest and strongest survive in my flat.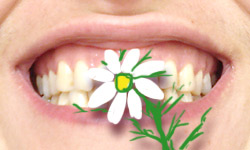 I really want healthy teeth!!
Feel free to post 8 things about you on your blog and give me the link in a comment. :)