This one was hard, because I didn't understand how I should close the last seam if I did the whole thing in foundation paper piecing technique.
With help from other "Week by Week" quilters, I finally got it done :)
Nr. 22 - Kaleidoscope:
The "Hour Glass" block was easier:
And this one is called "circular saw" and it was a real challenge to me to make it: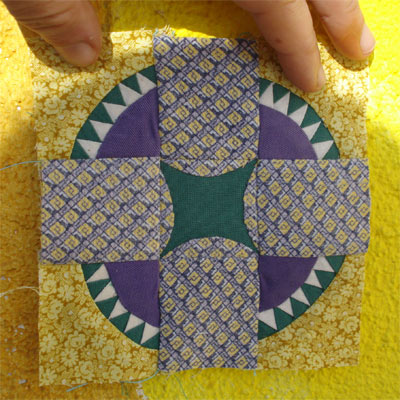 I really came to like hand applique!